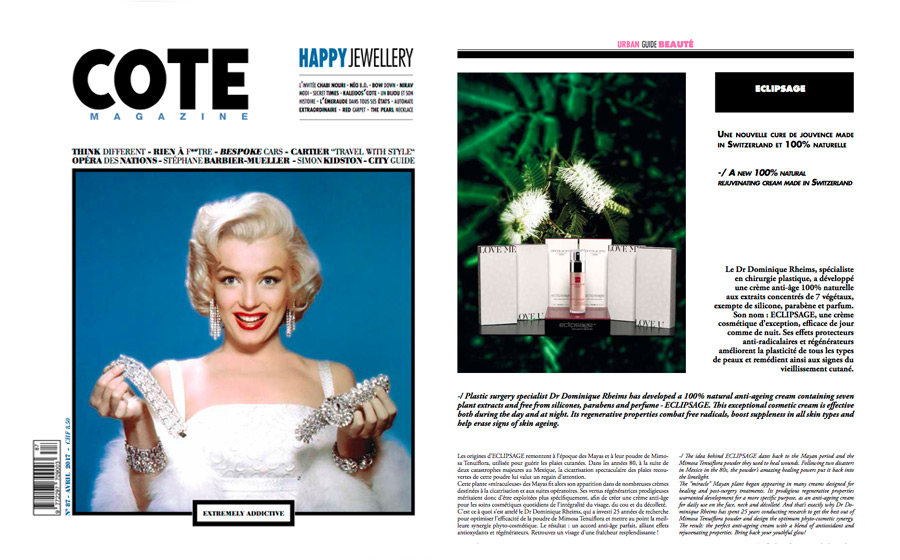 COTE Magazine – April 2017
The origins of ECLIPSAGE date back to the Mayas and to their Mimosa Tenuiflora powder, which was used to heal skin wounds. It became very well known in the 1980s when, following two major disasters in Mexico, wounds that were covered with this powder healed spectacularly.
Unsurprisingly the Mayas' 'miraculous' plant began to be used in creams designed to promote healing and post-operative recovery. Its regenerative powers called for/deserved further investigation in order to create an anti-aging cream for daily use on the whole facial area, the neck and the décolleté.
Dr Dominique Rheims has invested 25 years' observation and research to maximise the effectiveness of Mimosa Tenuiflora powder and to find the optimum phyto-cosmetic synergy. The result is the perfect anti-aging cream, combining antioxidant and regenerative properties. Restore glowing freshness to your face!
»
Voir l'article de presse en PDF